Enrique "Kiki"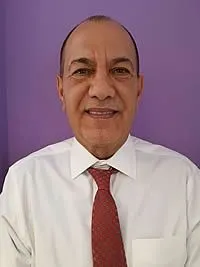 Born in New York, Enrique grew up in the Dominican Republic, where his family owned a ranch. There, he rode horses, milked cows, and took care of farm animals like pigs and chickens. Enrique has adored animals since he was young—now, he's able to use his skills to better the lives of Miami's pets every day!
Enrique studied veterinary medicine in Guadalajara, Mexico, before moving to Miami. One day, he visited a veterinary hospital with his own dog, where he was promptly offered a job! He's now been working in the veterinary field for over 22 years. Enrique's favorite part of his job is serving the area's pets alongside his talented fellow staff members, all of whom he considers his second family.
In his time away from work, Enrique enjoys exercising, staying informed about current world events, and traveling. He's been to Asia, Australia, Hawaii, Europe, and the Caribbean! Enrique lives with his husband, Bill; a pug mix named Lucy; a Chihuahua mix who goes by Juju; and a dog named Coco.
---
Manuela

Veterinary Technician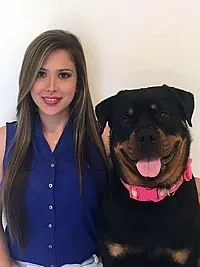 Although she was raised in Miami, Manuela was born in Colombia, where she was surrounded by dogs, horses, chickens, cows, and more from day one. She developed a love and respect for the earth's creatures early on in life, and that passion has persisted to this day. Manuela is proud to serve the pets and animal owners of the area as a Veterinary Technician with South Miami Vets and Pets!
Manuela holds a Bachelor's degree in finance with a minor in biology from the Florida International University. She previously worked for a bank until she ran into a good friend of hers, who happened to work as a veterinary practice manager at the time and recommended that Manuela apply for a job. Manuela jumped at the chance to enter the animal-care world and hasn't looked back since! She plans on applying to veterinary school in the near future.
At home, Manuela shares her life with four dogs of her own—an elderly poodle named Precious, a Yorkie named Kim, her poodle's daughter Luna, and Mamba the Rottweiler—as well as her boyfriend's two dogs, Coco and Teddy. When she isn't spending time with them or tending to the needs of animals here at the hospital, Manuela enjoys taking photos, listening to music, kickboxing and traveling. She's been fortunate to travel to many places; she has visited the Caribbean, Costa Rica, Venezuela, Mexico, Panama, Chile and Argentina!